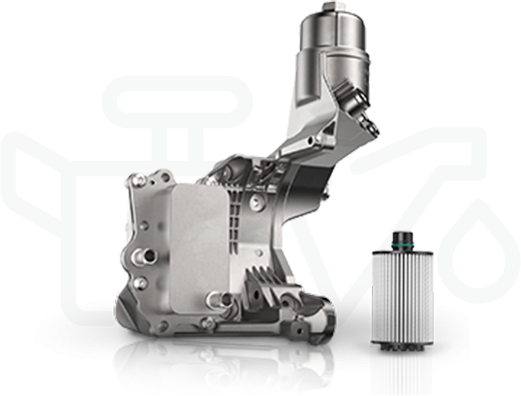 THE MOST INNOVATIVE FILTERING SYSTEMS
UFI Filters has developed new solutions for oil filtering, involving synthetic fibres or cellulose and resin, to handle the latest problems created by:
new "long life" oils
new additives to increase the lubricating effect of the oils
the presence of soot and bio-diesel in the oil
mineral and non-mineral oils and their degradation and contamination
The oil filters available from the UFI Aftermarket catalogue offer the same quality as the Original System product, and thanks to the correct sizing of the cartridges, they guarantee optimum filtering efficiency and can prevent the clogging of the filter. The targets envisaged by the Euro 6 regulations are reached with the design of «green» modules that reduce the environmental, impact and via the integration of several functions inside the oil module to reduce engine weight and dimensions. Engine performance is still maintained though, thanks to the high levels of permeability and thermal-chemical compatibility of the filtering materials, which therefore ensure low pressure and power drops.