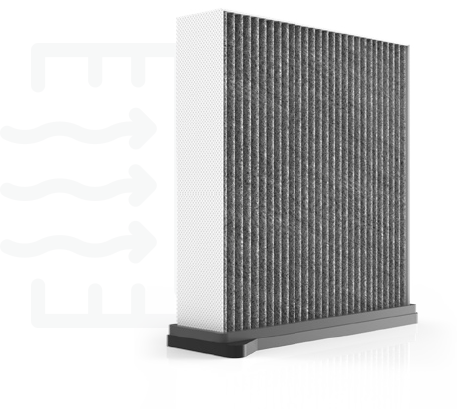 MAXIMUM PROTECTION FROM IMPURITIES
The UFI Filters cabin filters range guarantees excellent filtering efficiency; protecting from dust, soot, combustion gas, bacteria, odours and pollen for the well-being, health and safety of driver and passengers, avoiding the dangerous «tunnel effect» inside the vehicle.
60% of the UFI Filters range is made up of anti-pollen filters produced with non-woven fabric synthetic material that can hold back over 90% of particles with a diameter greater than 2.5 μm, like dirt and pollen. The remaining 40% includes filters produced with filter material in non-woven fabric combined with active carbon, which also prevent particles of between 0.01 and 2 μm (gases, bacteria, fungi, odours) penetrating into the cabin, thereby ensuring optimal comfort.